Off Duty
I'm making the most out of my wardrobe by incorporating items that I had previously placed in the "wear to work only" section of my closet into outfits that I can wear outside of working hours.
Case in point: these Babaton Cohen trousers from Aritzia.
If you're on the hunt for a versatile, cropped trouser with a flattering high rise silhouette to take you through the workday, look no further. Yes, they are pricey, but well worth it. They wash well and are of a high quality fabric. They come in various colours and there is the option to get them in a longer length, as well, if ankle crop isn't your thing. The matte crepe fabric is just the right weight, so the trousers can be worn year-round. They're not too thick for summertime (it's freezing in the office with the AC blasting, anyway) and the ankle crop keeps them nice and breezy while showing off the shoes.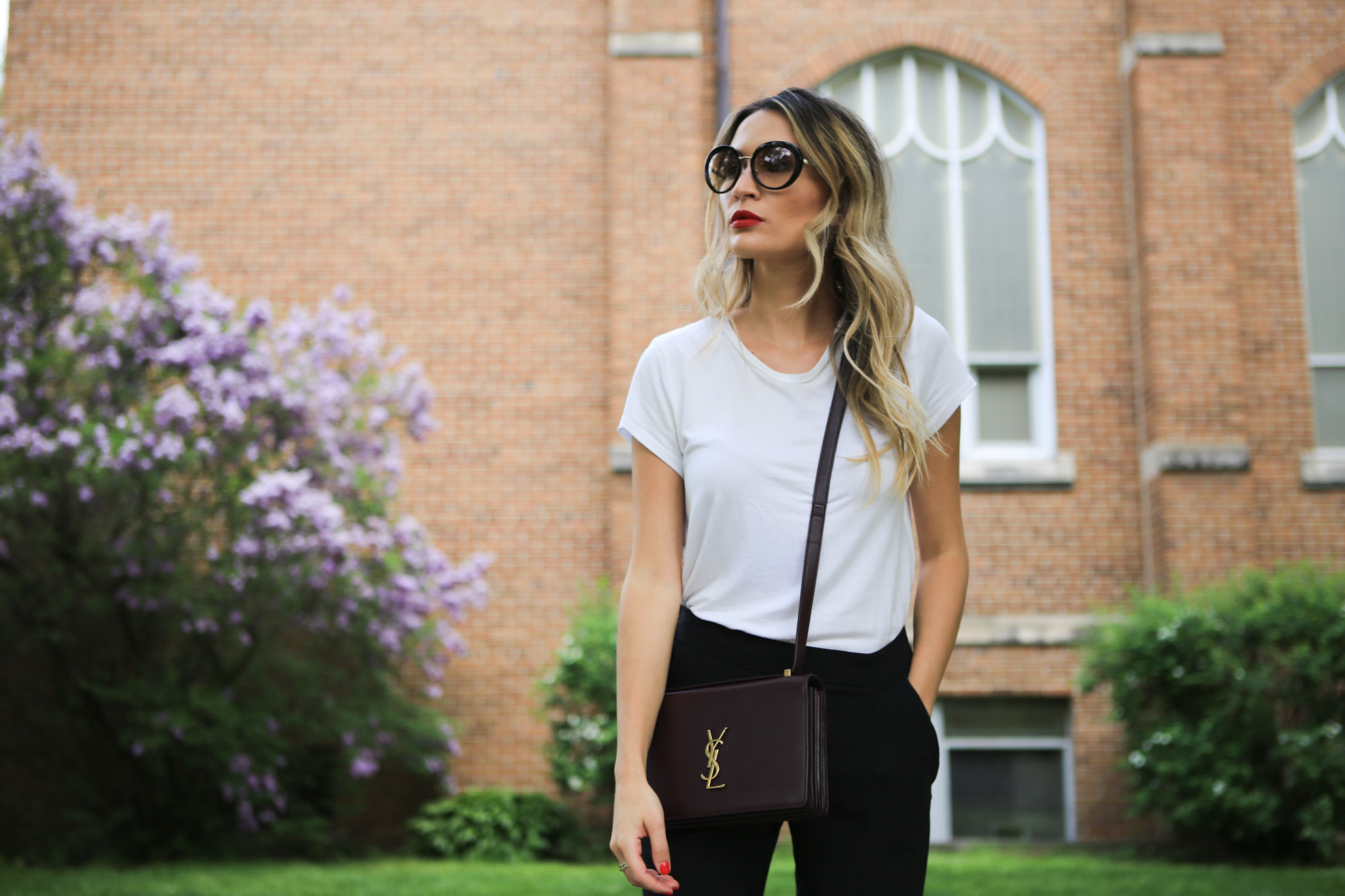 Add a touch of long lasting red lipstick and voilà! I'm ready to teleport to Paris, please and thank you. Do you ever play with workwear on weekends?
Sandra