As this month slowly comes to an end, I've come to the realization that there was a specific set of cosmetics that I reached for almost every single day to create an easy, no fuss, yet presentable look.
I'll talk in more detail about some of these (and some others) in my first YouTube video, which will be April Favourites :)
This is the result:
As you can probably tell, there is absolutely nothing used on the eyes. I had loads upon loads of school work to do in April, meaning I was stressed out and tired, and lots of eye rubbing was necessary. In order to avoid smudging raccoon eyes, the best policy for me was a "no eye-makeup" policy.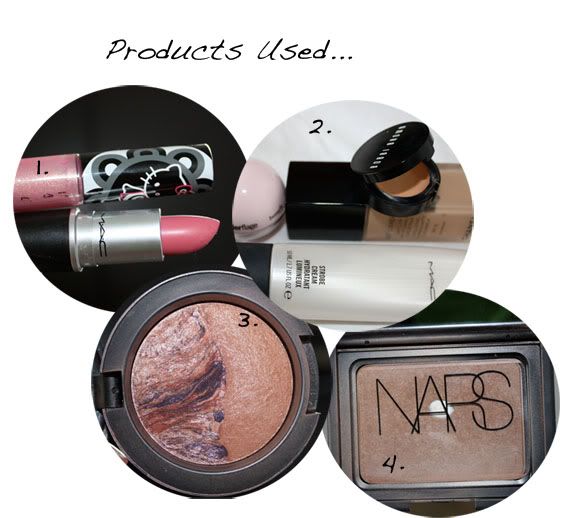 1. MAC Speed Dial lipstick & She Loves Candy lipgloss
2. Chanel Mat Lumiere foundation mixed with MAC Strobe Cream,
Bobbi Brown Light Peach colour corrector & Benefit Powderflage
3. MAC Earth to Earth Mineralize blush
4. NARS Laguna bronzer
What about you guys? Have you been sticking to a tried and true set of products every day or have you been trying out new things for the past month?