A simple, summery look that contains some of my most recently acquired cosmetics :)
Gold eyeshadows often look really orange on my eyelids.
If you suffer from the same problem as me, than a light layer of Constructivist Paint Pot by MAC is your hero.
Using this as a base cancels out the orange tones and brings out the true golden brown undertones of cult favourite eyeshadows such as Woodwinked (also by MAC).
Here is the look I was sporting this weekend:
Eyes:
MAC Constructivist Paint Pot (all over lid)
Urban Decay Baked Eyeshadow (all over lid)
NARS Fez Eyeshadow (outer third and bottom lashline)
NARS Cordura Eyeshadow (lightly in the outer V)
MAC Feline Eye Kohl (smudged with MAC 219 brush)
L'Oreal Voluminous Mascara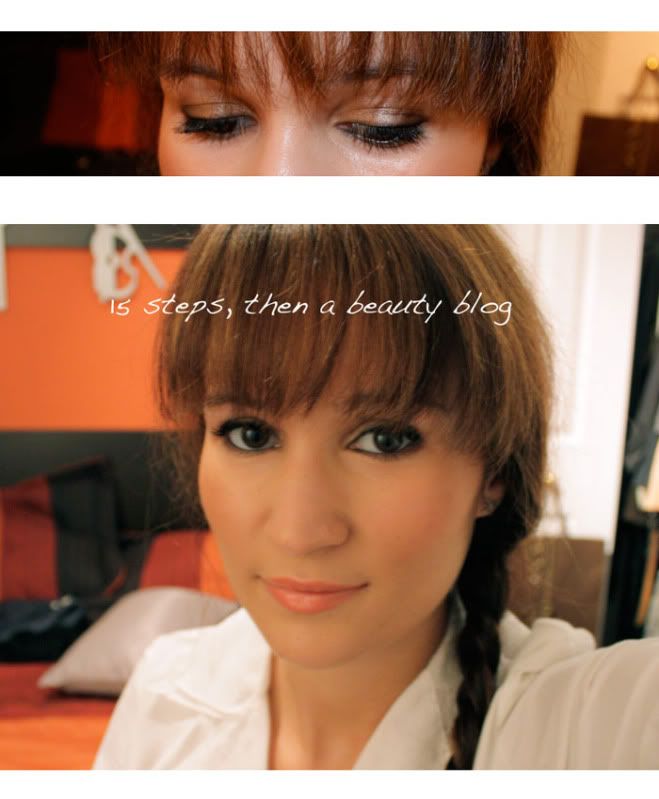 Face:
YSL Teint Resist Fondation in #5
Bobbi Brown Colour Corrector in Light Peach (under eyes)
Benefit Powderflage (under eyes)
Bobbi Brown Creamy Concealer in Natural (on blemishes)
NARS Taj Mahal blush
MAC Redhead Mineralize Skinfinish (as a highlight)
Dior Coral Lace Lipstick
MAC Naked Space Lipglass
It's not particularly a revolutionary look, however it is "out of the comfort zone" for me. I usually stick to plum/taupe eyeshadows and light pink lipstick and blush.
This was a nice and welcome change.
What have you been changing up lately?
- Sandra