Hey everyone!
Today was a beautiful and sunny day. I decided it was time for a fake tan to get in the proper summer mindset.
I used a light "dose" of St. Tropez to start off the day, and mixed NARS Sheer Glow foundation (in Santa Fe, which was now too light) with Chanel Pro Lumiere in #40 (which was too dark).
The result was a beautiful, suitable shade with great coverage and a natural finish.
It didn't last too long on my skin since the Pro Lumiere has low lasting capabilities on oily skin, but it was nice while it was on haha.
Without further ado, here are some mug shots: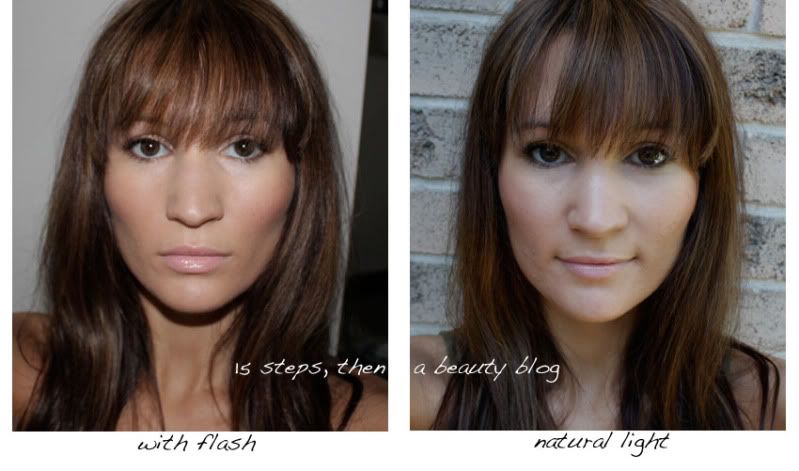 Keeping the mixing theme going, I used the beautiful (yet hard to work with) YSL Rouge Volupte in #7, "Lingerie Pink".
It is a very "porn-star" pink colour that can look a bit strange with my skin tone. To make it work for me, I mixed it with another favourite lipstick of mine, MAC's Creme D'Nude lipstick.
Add in a touch of clear lip gloss and the end result was a beautiful and wearable baby pink!
On my cheeks I mixed a new product that I have been enjoying a lot lately - NYC Blushable Cream Stick in "Plaza Pink".
Yes, that's right, NYC, the cheapie drugstore brand that I always walked past in the store.
This NARS Multiple-like product was $3.97 at Walmart (!!!) and it is absolutely beautiful.
I am cream blush challenged and was able to apply this with no problem using a MAC 109 brush.
Again, with the mixing theme,
I added a touch of NARS Deep Throat blush just on the apples for a bit more intensity.
The rest of the products I used were:
Eyes:
MAC Blonde's Gold pigment, Nylon eyeshadow,
Bobbi Brown Hot Stone eyeshadow, Stila eyeliner in Teak,
L'Oreal Voluminous Carbon Black mascara
Bronzer:
Benefit Hoola
Powder:
Laura Mercier Translucent setting powder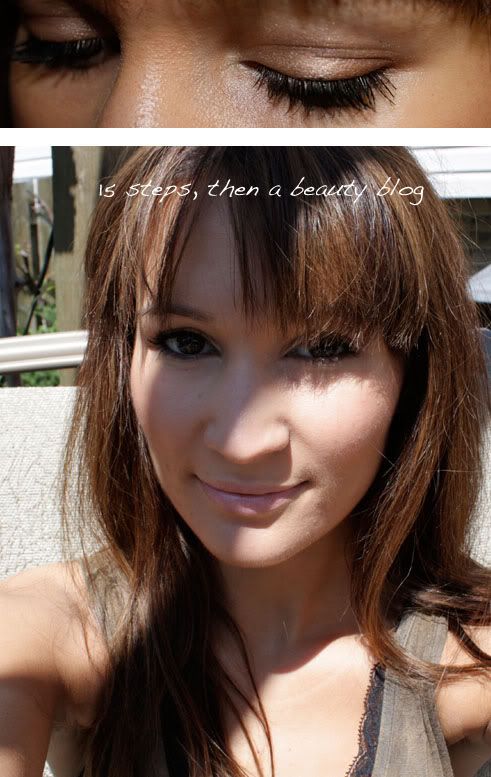 I hope you had a great monday, and enjoyed the sunshine (if you had it), I know I did! :)
- Sandra