The Comfort Zone... (FOTD)
When I'm in a rush, I don't think about what I'm doing as I apply my make-up... I just naturally gravitate towards the same colour combinations, and a few days ago was no different.
I love neutral soft browns, taupes and plums!
I also put on false lashes for the first time in a while, and surprisingly I didn't mess it up :)

NARS Nepal eyeshadow all over the lid
MAC Style Snob eyeshadow in the outer half
MAC Soft Brown eyeshadow in the crease
NARS Cordura eyeshadow in the outer V
Eyeko black liquid liner (was sent to me, and I love it - great staying power)
MAC Feline Kohl Power on waterline
MAC #7 eyelashes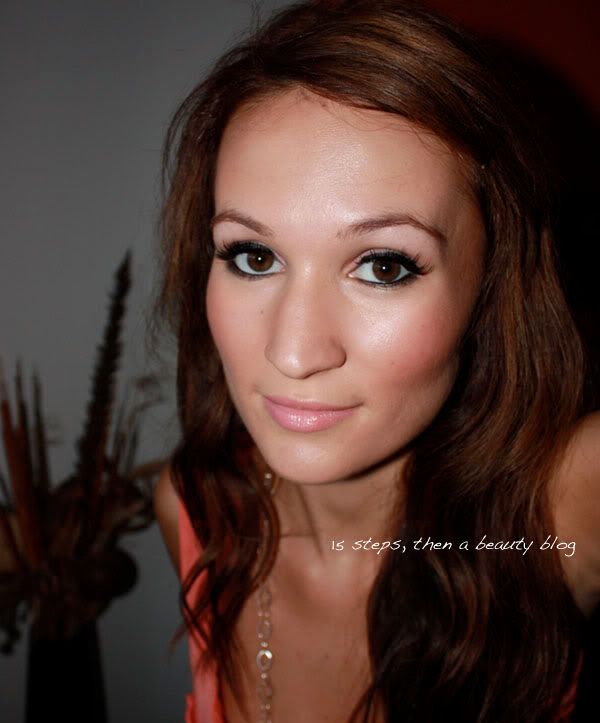 YSL Teint Resist Foundation in #5 mixed with Makeup Forever HD Foundation in #123
Bobbi Brown Creamy Concealer in Natural
Bobbi Brown Colour Corrector in Light Peach (under eyes only)
Benefit Powderflage
NARS Laguna Bronzer
Laura Mercier Translucent Powder (T-zone only)
NYC Blushable Cream Stick in Plaza Pink (as a base for blush)
NARS Madly blush
YSL Rouge Volupte in #7
MAC Lipglass in Naked Space
The lip combination turned out great. I love neutralizing something as cool toned as YSL's #7 with a beige-toned gloss like MAC's Naked Space. Sadly Naked Space was limited edition, but I reckon something like C-Thru by MAC would have a similar effect on top.
What colour families do you stick to when you're pressed for time?
- Sandra