Give me an H, Give me an M...
I have a love and hate relationship with H&M, which has seen more hate than love in the past couple of years. I always see cute things on other people, yet whenever I dive in and search at a store, I come out empty-handed and unsatisfied.
I do live near a pretty "crappy" H&M (and that's putting it mildly), but I seem to have this problem at H&M stores in larger cities and overseas as well - although, I do have to say that for some odd reason the European H&M's are far superior to their North American counterparts.
So last week, I reluctantly made my way to an H&M store nearby...
and came out with a bunch of cute new stuff! Score! The most expensive thing out of everything I purchased costed a whopping $39.99, so needless to say, I was a happy woman!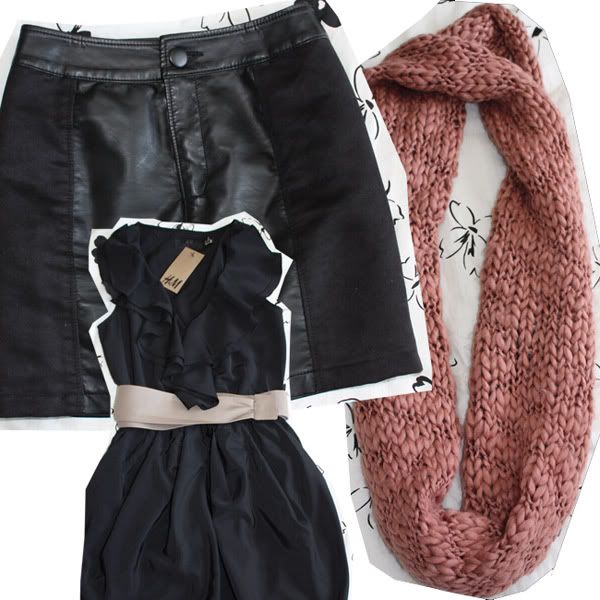 1. Black faux leather panel mini skirt
2. Rose-coloured "infinity" scarf
3. A simple and feminine black dress
4. Taupe faux leather waist belt
5. Oversized chunky knit sweater (see picture below):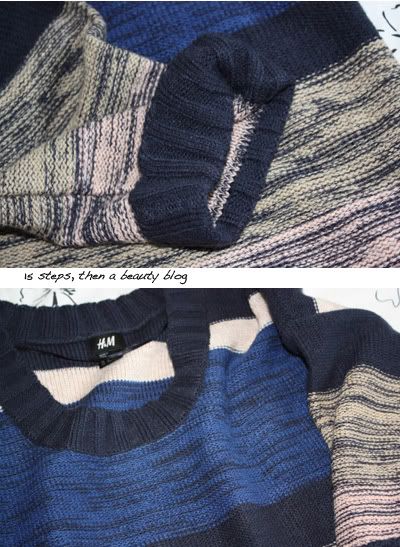 The black leather skirt is very cool and "rock-n-roll", will work well juxtaposed with a feminine white or nude-coloured blouse, I think! I was actually looking for faux-leather shorts, but alas, a skirt was the closest I could find...
The sweater is very comfortable and warm, and it was $17.99! I got it in one size larger so I can pull it over my shoulder and wear it a bit like a tunic with leggings or black skinny jeans in the winter. I like how it has three-quarter sleeves, which are cuffed.
It also looks very sexy on supermodel Anja Rubik, who wears it in the photos for the H&M campaign this season: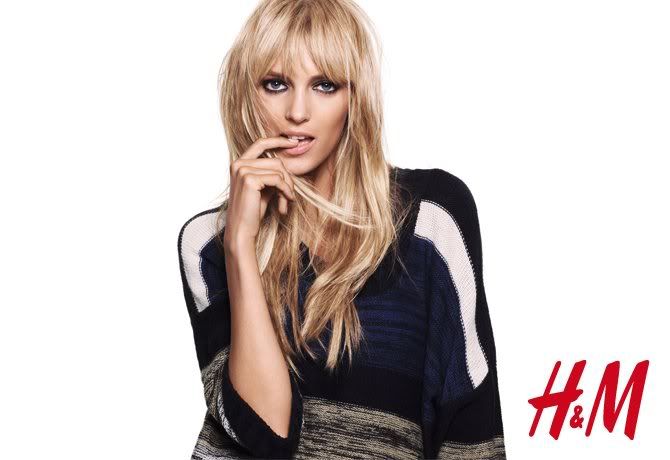 The dress is simple, the fabric is actually quite soft and I got rid of the black sash belt it came with and replaced it with a taupe faux leather belt. It's also a very flattering shape on me as it gathers at the waist and has a bit of volume at the bottom.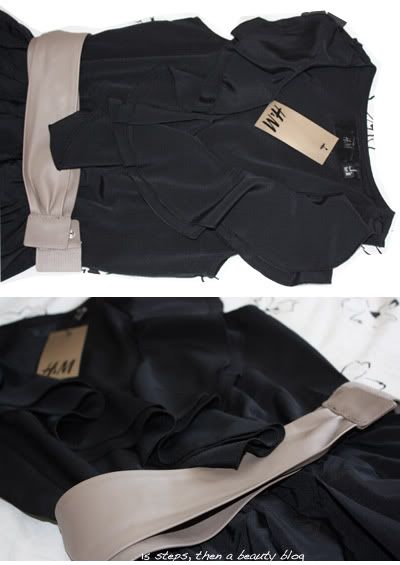 The scarf is so soft and cute! It can be worn as a single "chain" around the neck or doubled up for when it gets cold... It came in a lot of different colours but I chose the rose because it will work nicely with black coats, beige coats, brown leather jackets, etc.
Here's an artsy close-up of it: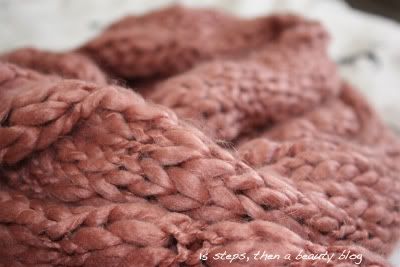 Anyways, those are my recent finds, all of which I am happy about!
Hope you all have a great weekend :)
xxxx