Happy August!!
Here's what's been up and down on my mind as of late:
IN
- shellac! I can't stop staring at my nails. They survived a weekend of breaking rolls of coins at work. This never happened.
- wearing minimal face makeup. I never thought I'd be a "tinted moisturizer" girl or a "just a bit of concealer" girl but I have been this summer and that makes me happy. Still totally into foundation but it's nice not having to wear it when it's a million degrees out in the summer time.
- anticipating Chanel Fall 2011 makeup to arrive at my counter... I look at the promo photos and I can't waiiiit to see that shiz in person. I don't know if it's just my counter or most counters in Canada but I haven't seen ANY of the fall stuff yet (didn't see it in Europe either) so I'm thinking it just got distributed in the USA sooner than in the rest of the world.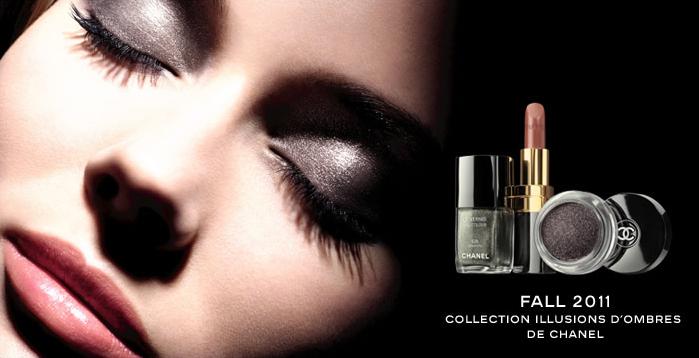 - day off tomorrow and wednesday, meaning I can finally catch up on videos that I need to record!
- my new iPhone 4
- still obsessed with Chanel Rouge Coco Shines
- Liz Earle cleanse and polish... whyyy must this only be available online (for us people that aren't in the UK) and with crazy shipping fees? :'( will post a review soon
OUT
- Apple OS X Lion... it may look pretty but it makes my computer freeze a lot more often and it made my recording software not recognize my webcam... dun dun dun... couldn't film today. I have since fixed it after a couple hours of panic but it was frustrating nonetheless
- the Bachelor/Bachelorette. YAWN.
- Sloane and E on Entourage. I'm so angry that the wedding is off. I was rooting for them, dammit.
- eating crap. I need to stock up on some of my favourite healthy foods because I ate astronomical amounts of pizza, pasta and every type of pork meat imaginable on my trip. Need to resume my workouts as well, but I'm lazy :(
Hope your week is off to a great start!! xox